Crayons in English, French, German, and Spanish
These free printables can be used for foreign language matching activity. It can also be used alone for color recognition. Available in English, French, German, and Spanish.
Here is a quick preview of what the printable looks like in English: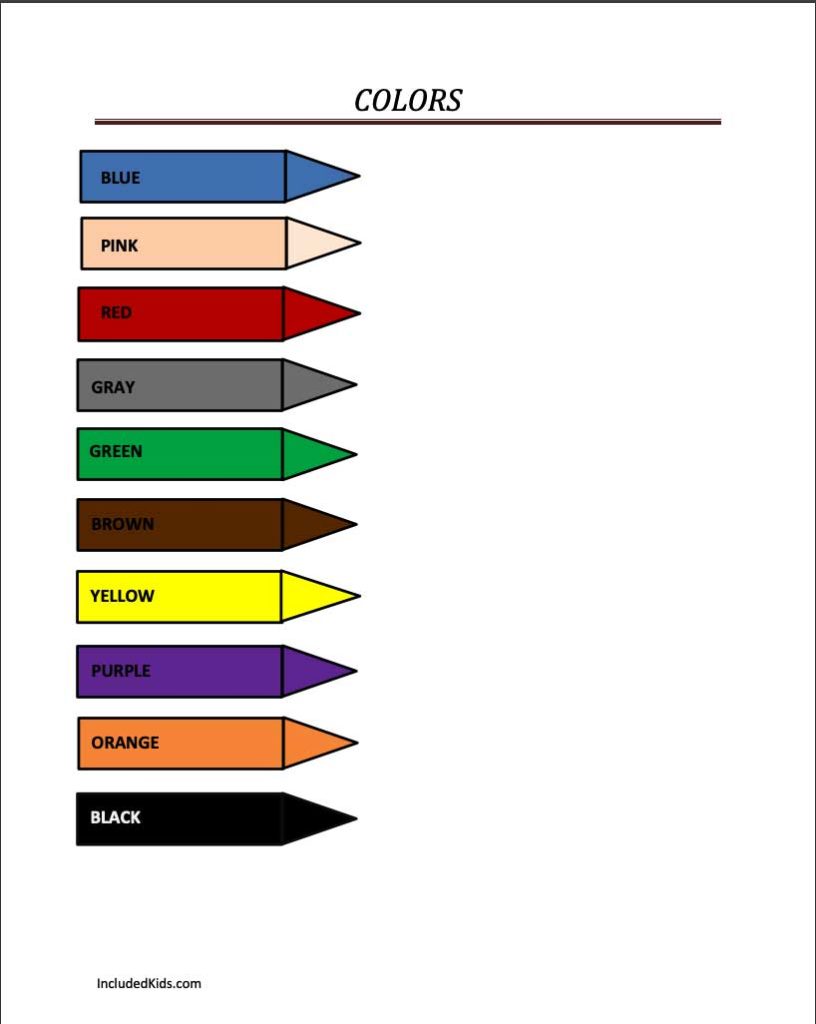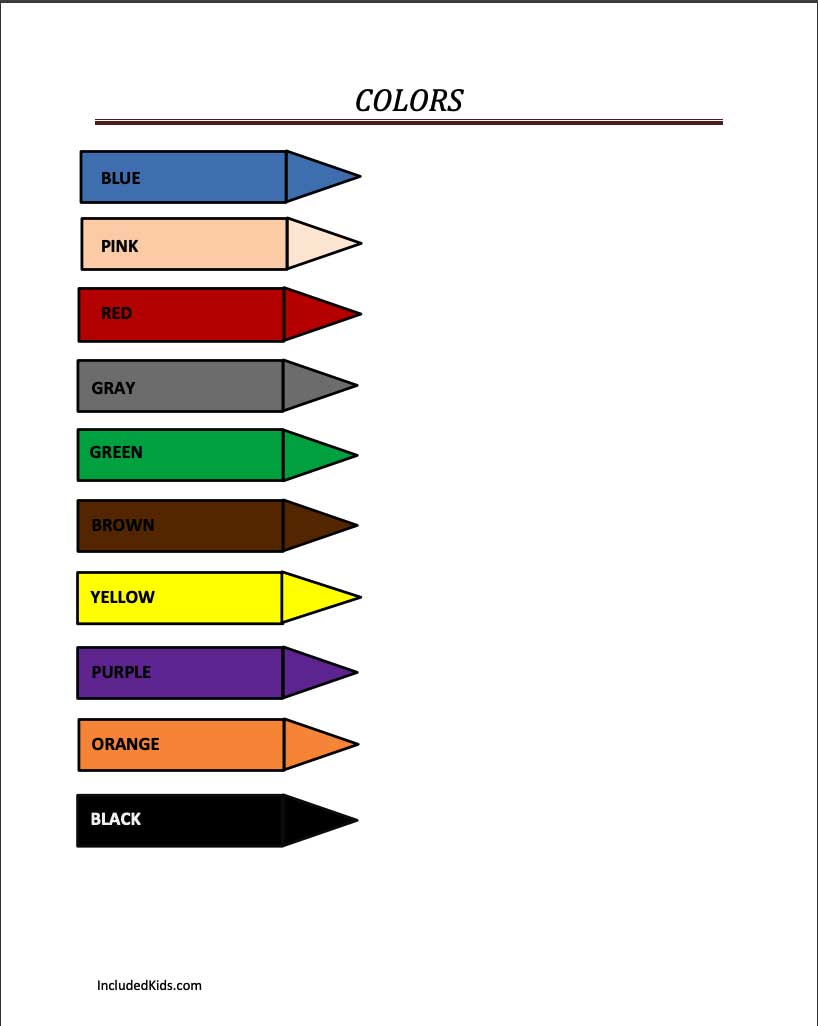 How to Use These Crayon Matching Sheets
Print out the English page, or whatever language your student speaks. Then choose from the other pages to prepare a matching game. Once you print it, cut the crayons apart so the student can match the colors and see the corresponding color name in the language you choose.
Download the Printable Color Crayon Matching Game For Free Below:
Click on any of the links below for the different language crayon matching game free printable.
Click Here to Download Crayons in English PDF
Click Here to Download Crayons in French PDF
Click Here to Download Crayons in German PDF